Wow! Try These Simple Saving Tips to Cut College Costs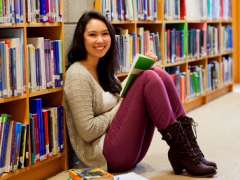 College is a very unique and enriching life experience. Unfortunately, it's also quite expensive. College costs are increasing yet again. According to a report from College Board, parents and students will have to face tuition increases, lack of growth in federal assistance, and growing miscellaneous education costs in the years ahead.
---
Cost-Cutting Tips and Tricks
---

More than ever, it's important to find a way to cut down college costs. Here are a few ways to minimize college expenses:

Send in Your FAFSA Application
The Free Application for Federal Student Aid (FAFSA) is the fastest way to apply for assistance. With one form you are simultaneously applying for a number of federal-funded aid programs and scholarships. Eligibility will depend on the applicant's family background, financial status, and other personal circumstances. Since there are a lot of programs tied up with FAFSA, the likelihood of finding some form of assistance is quite high.

Look for Merit Scholarships
If you're not eligible for financial aid but still need a bit of help paying for college expenses, you might want to try for merit scholarships. Most colleges and universities offer scholarships for students who are excellent in athletics or academics.

Look for Field-Related Scholarships
Some private companies offer scholarships for excellent students taking up courses in fields related to their business. There are special scholarships for aspiring teachers, medicine and science, as well as for drama and music.

Go to Community College for Your General Education Units
The first two years in college often involve a lot of confusion. Students don't know what they want yet, and most stay undeclared. It can be an expensive time of experimentation, so why not go to community college first? The units taken during this period will still be viable even if you decide to transfer to a different college or university afterwards.

Consider State Universities and Colleges First
Most states offer tax breaks and scholarships for locals, so you might want to look at these options first before considering out of state institutions.

Take the Maximum Course Load Each Semester
It might be tempting to take only the bare minimum to minimize expenses, but this is actually much more costly in the long run. Graduating on time is the best way to lessen the burden of college expenses.

Consider Cheaper Housing
Though it may seem cheaper to live off-campus, remember that renting a house or apartment often require you to pay separately for utilities. Plus you have to consider transportation costs. Weigh the expenses before deciding on the right accommodations for you.

Make the Most of Meal Plans
If you're living in an on-campus residence or dormitory, chances are you've already got a prepaid meal plan. Don't let this go to waste. Try to make the most of the food you're entitled to. It beats spending on additional food, anyway.

Try for Work-Study Programs
Some universities and colleges offer these programs for students who want to earn a bit on the side while in school. Some students work as library assistants, research assistants, or even teaching assistants. Plus, the credits you get from working can be important in your career later on.
What are you and your family doing to cut the costs of college? Share with us in the comment box below!


top
About the Author: Mackenzie Maher
Mackenzie Maher graduated in 2010 from the University of California at Santa Barbara with a BA in Global Studies and a minor in Professional Writing, with an editing emphasis. Mackenzie's diverse portfolio also includes writing, editing, photography, and documentary script writing on such subjects as travel, career, and finance. Next to writing, she is most passionate about world travel (she has visited 24 countries).