The Right Kind of Loans for Public Service Loan Forgiveness
In the newest installment of our Public Service Loan Forgiveness (PSLF) series, curated by student loan expert Heather Jarvis, we will review a visual breakdown of the right type of loans to have in order to be considered eligible for forgiveness on your student loans. If you missed our earlier articles in this PSLF series, you can find them by clicking on the links below:
---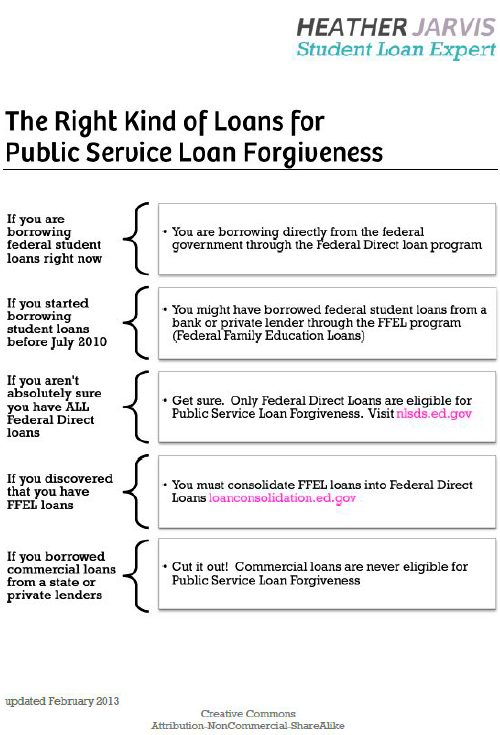 top
About the Author: Heather Jarvis
A former capital defense attorney with law school debt, Heather Jarvis now dedicates her expertise to helping student loan borrowers make better decisions so that higher education can be a reality for all—not just those who can afford it. Specializing in training for high-debt borrowers and the people who love them, Heather has provided guidance and information to thousands of students and recent graduates. She has contributed to student debt relief policy for the House Education Committee and others in Congress, and spent more than six years advocating for public service loan forgiveness, which allows more recent graduates to dedicate their careers to the greater good. You can see some of the great work Heather does on her website, AskHeatherJarvis.com.